Organisiert und ausgerichtet von ICCROM-ATHAR (Architectural-Archaeological Tangible Heritage in the Arab Region) in den Räumlichkeiten des Regional Conservation Centers in Sharjah (Vereinigte Arabische Emirate), fand vom 24.-28. Februar ein Workshop zum Thema "Post-Crisis Recovery of Historic Cities in the Arab Region" statt.
Die Expertinnen und Experten aus den Vereinigten Arabischen Emiraten, Syrien, Großbritannien, Ägypten, Sudan, Bosnien-Herzegowina, Irak, Italien, Belgien, Frankreich, Jemen, der Türkei und Deutschland diskutierten Fragen zu Konservierung, Restaurierung und Wiederaufbau von Kulturerbe nach bewaffneten Konflikten. Die behandelten Themen reichten von der Frage nach der Rolle von Kulturerbe bei Friedensprozessen und Versöhnung über praktische Beispiele, wie z.B. der begonnene Wiederaufbau- und Restaurierungsprozess im irakischen Mosul, bis hin zu der Fragen nach Herausforderungen bei der praktischen Umsetzung und der Finanzierung.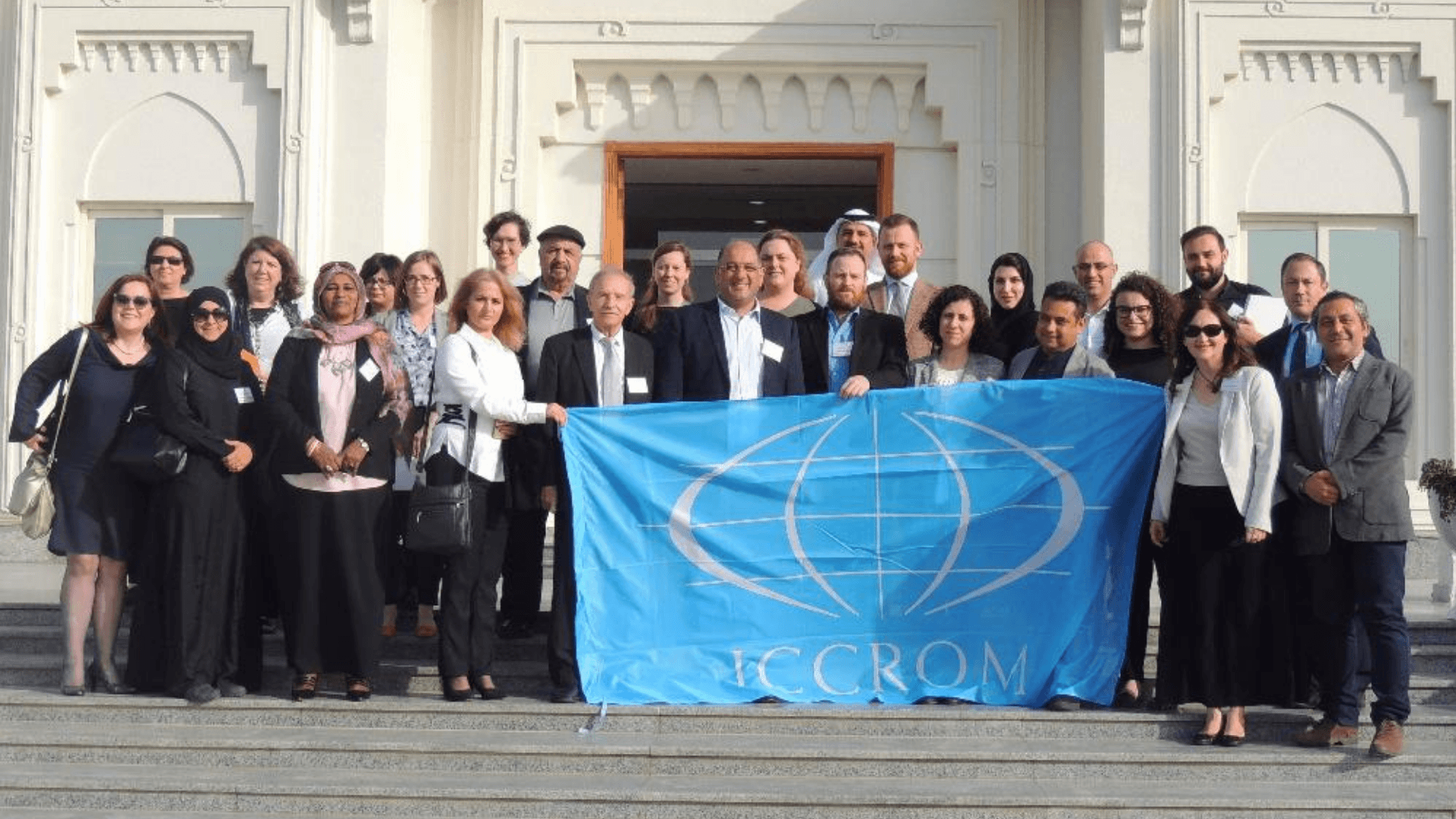 Für das Archaeological Heritage Network und die Stunde Null Projekte sprachen Sebastian Dobberstein (Deutsches Archäologisches Institut) und Franziska Laue (Uni Stuttgart). Sebastian Dobberstein sprach via Videoübertragung über die grundsätzlichen Ziele des Archaeolgical Heritage Networks und die Idee hinter den Stunde Null Projekten.
Toolkits for Post Conflict Recovery of Urban Cultural Heritage
Als konkretes Beispiel stellte er Ansatz, Konzept und Ziele des Stunde Null Projektes "Toolkits for Post Conflict Recovery of Urban Cultural Heritage" (giz/DAI) vor und ging dabei insbesondere auf digitale Archive sowie das archäologische Kulturerbe ein.
Franziska Laue stellte in ihrer Präsentation das Kapitel "Tasks and Tools for Planning" des Toolkits for Post Conflict Recovery of Urban Cultural Heritage vor. Sie legte dabei einen besonderen Schwerpunkt auf die Potenziale des Toolkits als Plattform für den Informationsaustausch, für Monitoring- und Dokumentationsprojekte und als Werkzeug für die internationale und interdisziplinäre Zusammenarbeit im Bereich Post Conflict Recovery. Das Toolkit befindet sich noch in der Entwicklung.
Informationen zum Projekt können Sie hier nachlesen.
---
Title Image: ICCROM Sharjah Workshop |© ICCROM-ATHAR.
Urbanes Kulturerbe in Konfliktregionen