Die Konferenz "Reconstructing Neighborhoods of War" fand am 30. November – 02. Dezember in Beirut statt.
Das Orient Insititut (OIB) richtete im Dezember eine internationale Konferenz zum Thema "Reconstructing Neighborhoods of War" aus. Ausgehend von der Prämisse, dass Wiederaufbau nach dem Krieg ein wichtiges Anliegen der Gesellschaften und Staaten weltweit ist, verfolgte die internationale Konferenz einen Bottom-up-Ansatz: Anhand der spezifischen Relation 'Nachbarschaft'  mit ihren unterschiedlichen sozialen und räumlichen Implikationen kamen Experten und Nachwuchswissenschaftler transdisziplinär zusammen (HistorikerInnen, SoziologInnen, ArchitektInnen und ArchäologInnen).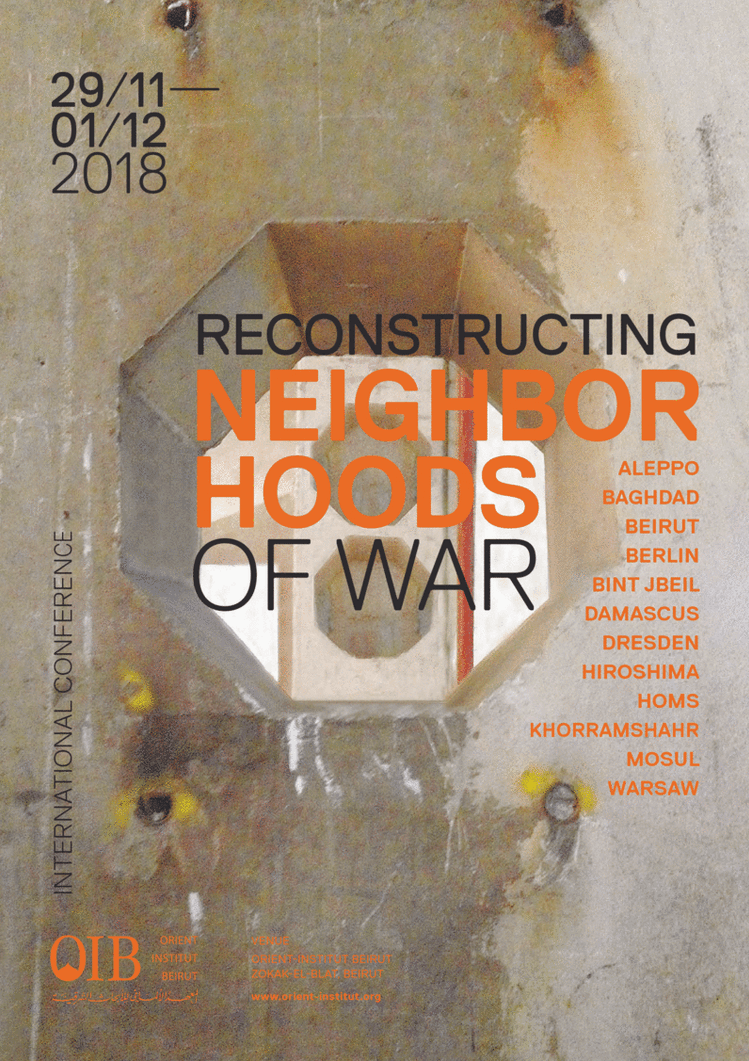 Gemeinsam trugen die Forschenden ihre Eindrücke zusammen, um von den Erfahrungen des jeweils anderen global und vergleichend zu lernen. Vielstimmigkeit und Fallbeispiele reichten vom Nahen Osten bis nach Deutschland über den Balkan und Polen und Japan. Auch Mitglieder des ArcHerNet und seinem Verbundprojekt "Stunde Null – Eine Zukunft für die Zeit nach der Krise" trugen maßgeblich zur Diskussion bei. Schwerpunkt waren dabei Beiträgen und Informationen über konkrete Maßnahmen zum Erhalt des kulturellen Erbes. Besonderer Fokus wurde auf Maßnahmen capacity development und awareness raising der Regionen gelegt.