The Department of Building Archaeology and Built Heritage Conservation at the Technical University Berlin launched the "Training Course on Post-Conflict Recovery of Cultural Heritage" in Amman and Beirut. The first part of the course was conducted within the framework of the "Zero Hour" project in July 2019.
This training course oscillates between the practice and the theory behind the profession of conservation of architectural heritage monuments. During the courses, students learn the different methods of building survey, building archaeology, restoration and site management.
The students applied the theoretical and practical lessons on the case study of Al-Nuaijis Mausoleum in Amman (AD 2nd Century) and the Hadath Train Station (end of the 19th Century AD) near Beirut.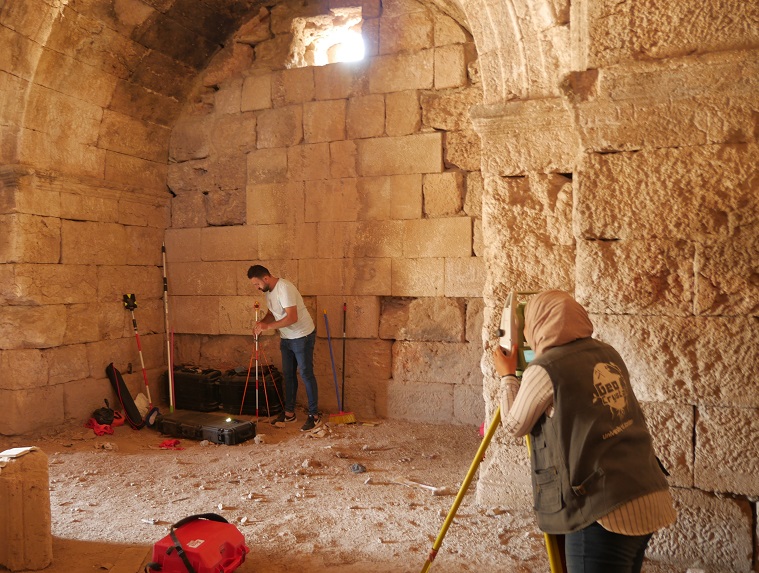 This program is directed towards capacity building and involves Syrians and refugees in particular, yet includes young professionals from Jordan and Lebanon. The trainings aim to offer the students a chance to participate in the process of post-conflict recovery of the cultural heritage. This program is conducted in cooperation with the German Jordanian University in Amman and the Lebanese University in Beirut. It also benefits from the support of the Orient Institute in Beirut and the MMAG in Amman. The German Federal Foreign Office generously funds the the trainings.
Capacity Building – Students Train in Lebanon and Jordan
One part of the course was held in Amman in the period between July 6th – 27th, with the participation of 8 young professionals from Syria and Jordan. In parallel between July 15th and August 3rd another one was held in Beirut, hosting 17 young professionals from Lebanon and Syria. The participants came from different and multidisciplinary backgrounds and cities. During the first phase the participants studied the selected structures in Amman and Beirut.

They used not only traditional basic techniques like manual survey, but also new technologies that are particularly suitable in crisis regions for the fast and accurate documentation of endangered monuments. An example is the use of the total station, combined with the 2D and 3D photogrammetry and manual preparation on site. Furthermore, the necessary theoretical foundations were conveyed and applied on the selected buildings, in particular aspects of the construction analysis and the investigation of building phases.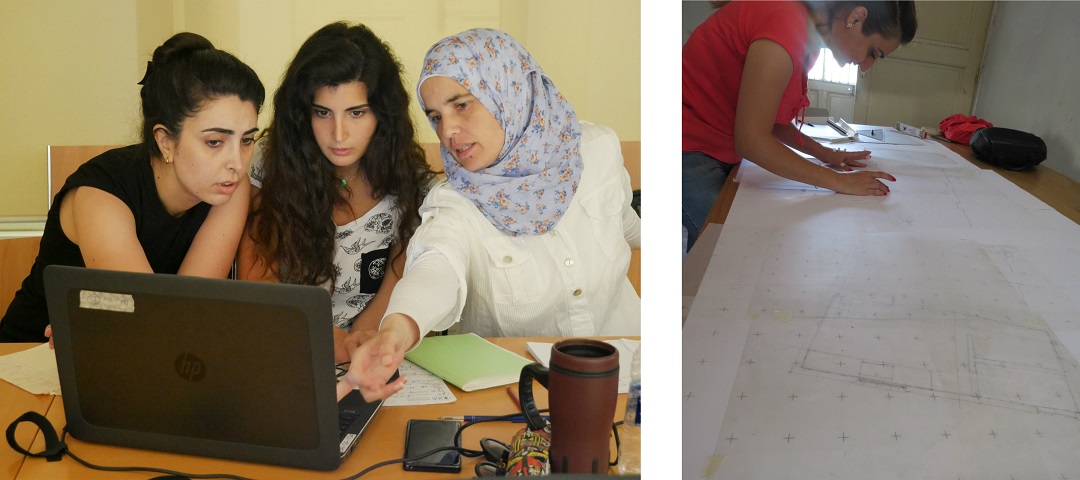 After the completion of the first phase, and under the supervision of the project coordinators, the participants will apply their gained knowledge on preselected architectural objects. The chosen projects are located in Jordan, Syria and Lebanon.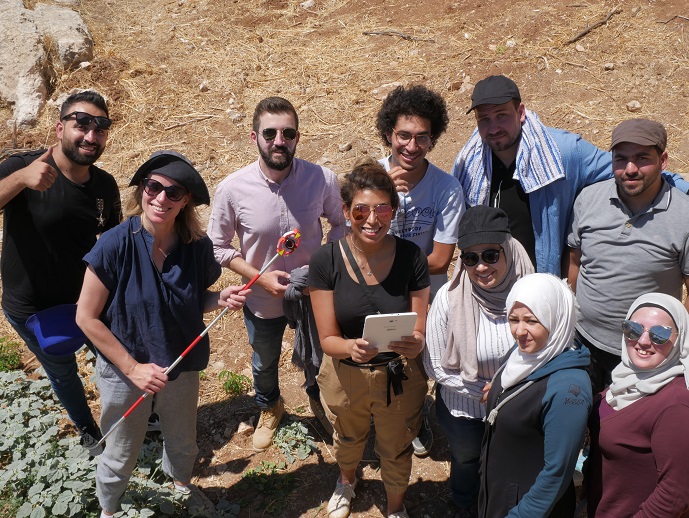 ---
Title image: Students practice the use of the total station during their training in Beirut | Foto: Mada Saleh.
More Information: