The German Archaeological Institute and the KulturGutRetter-Project supports the preservation and conservation of the archaeological collection at the National Museum in Khartoum with the establishment of an inorganic conservation lab and a series of capacity building measures. On 21 August 2021, materials and tools for the lab were handed over.
Sudan has an extremely rich and diverse cultural heritage, ranging from the Stone Age to modern times. Archaeological excavations throughout the country are unearthing an ever-increasing number of outstanding artefacts. They are on display at the National Museum of Sudan in Khartoum with its museum park designed as an open-air museum. Preserving such a large and exceptional collection of well over 80,000 historical objects is as important as it is challenging.
Supporting the preservation an protection of the Meroe Pyramids
The German Archaeological Institute supports the preservation and conservation of the archaeological collection as well as of the archaeological sites of the country with the establishment of an inorganic conservation laboratory and several capacity building measures. As the first central element, the urgently needed tools and materials for the lab were handed over to Iglal Elmalik, Director of the Conservation Department of the Sudanese Monuments Authority, the National Corporation for Antiquities and Museums (NCAM), in the presence of Dr Graham Abdelgadir, Undersecretary at the Ministry of Culture, Tourism and Antiquities, on 21 August 2021.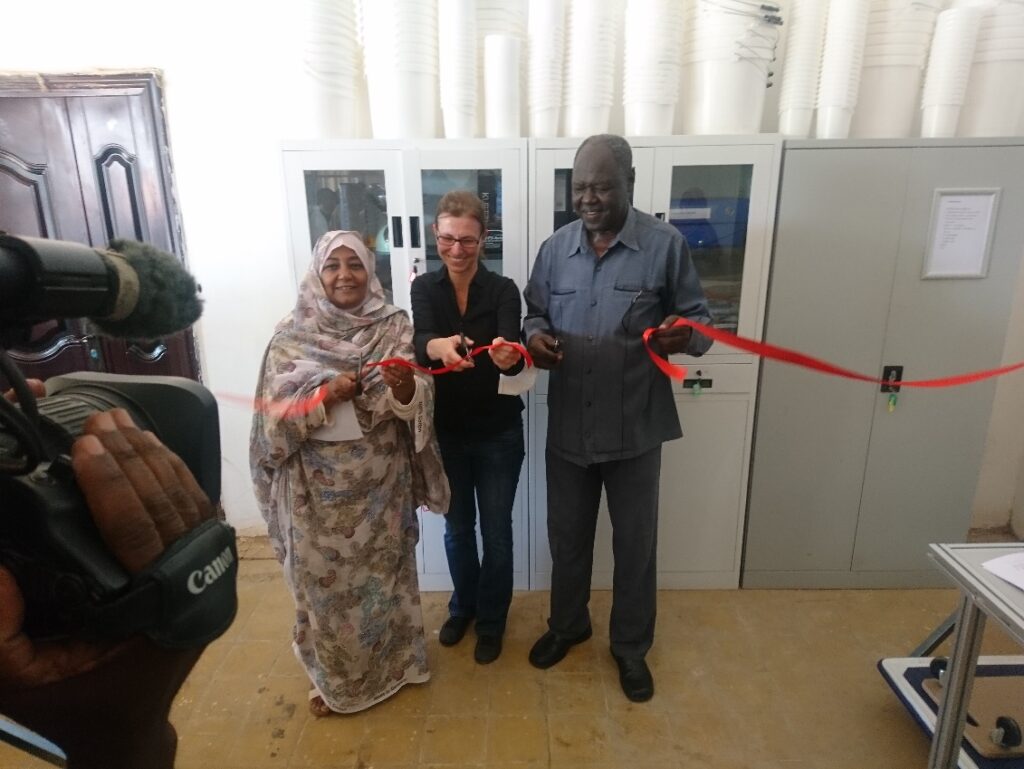 The conservators Omima Hasbelrsoul, chief conservator of the NCAM, and Anette Schulz of the Berlin-based company Schulz-Restaurierung had led the installation of the equipment as well as an initial training on its use in the week before the handover.
KulturGutRetter-Workshop in Sudan
In autumn 2021, another important step will be taken with a workshop on the rescue of mobile cultural heritage. The KulturGutRetter project, together with Sudanese conservators, will test a rescue module for the documentation, cleaning and packaging of artefacts as well as basic standards and workflows, in the World Heritage Site Meroe and at the National Museum Khartoum. Subsequently, these rescue modules will be handed over to the conservation laboratories as a sustainably available and effective means for the protection of cultural property.
The most comprehensive Sudanese-German cooperation project in the field of conservation of archaeological sites is currently the Meroe Pyramids Project: Since 2014, NCAM and the DAI have been carrying out large-scale documentation, research and conservation work at the Royal Pyramids of Meroe within the framework of the Qatari Mission for the Pyramids of Sudan (QMPS). The aim is the sustainable long-term preservation of this most important ancient site in Sudan as part of the UNESCO World Heritage Site. Training courses in conservation methods and the establishment of an on-site "Bauhütte" are important steps for the development of sustainable site management.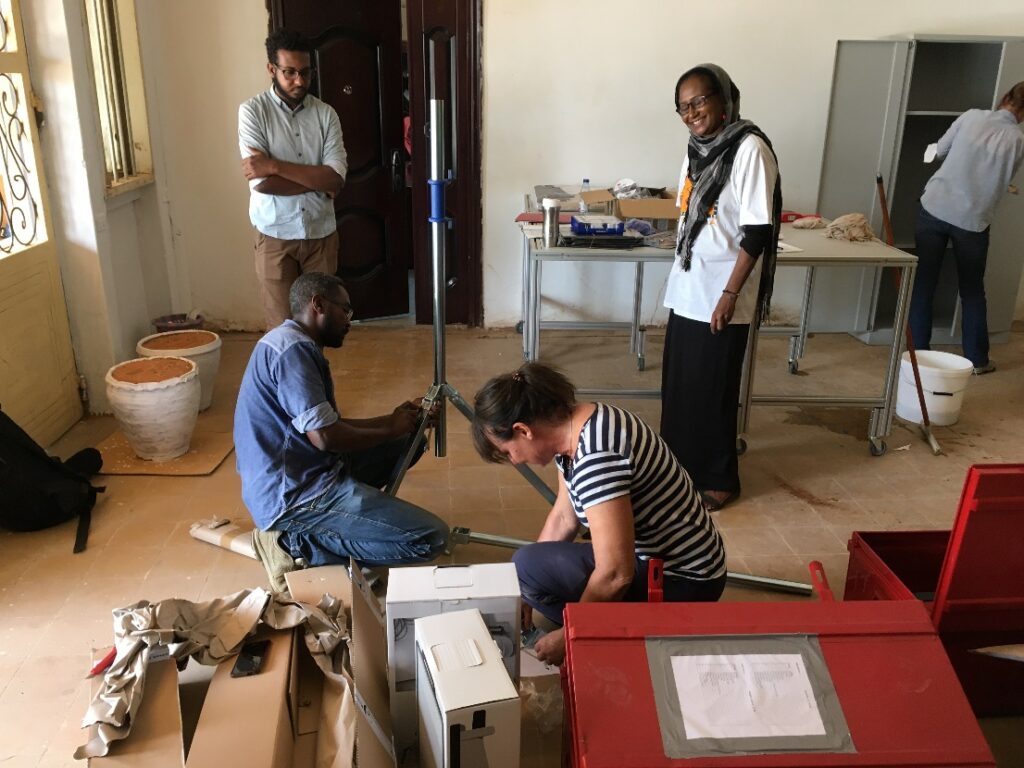 ---
Title image: Setting up conservation materials and training their use at the National Museum in Khartoum in August 2021 | Photo: Ilka Klose.